Kacey Musgraves to LGBT Community: 'You're Invited To My Party'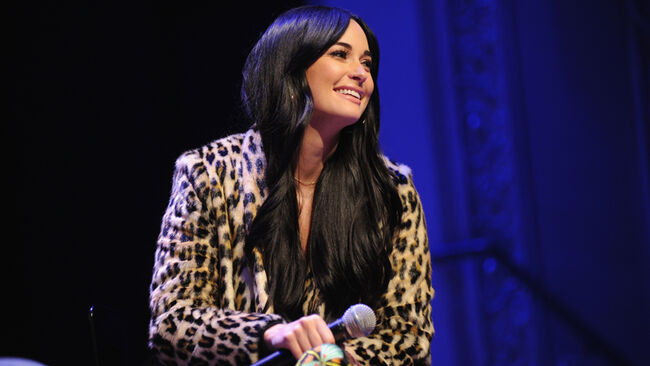 Kacey Musgraves' career took off with be-who-you-are anthem "Follow Your Arrow" in 2013, and she's still preaching its important message.
The country star said at a recent industry event that she hopes she can be the artist that makes LGBT individuals feel comfortable loving country music. "What I think it is — someone told me this recently and it broke my heart—they said, 'I've grown up loving country music and I grew up gay in a small town, and country music has always felt like a big party that I wasn't invited to,'" Kacey says. "Oh my god, you're invited to my party. It's crazy that a certain kind of a person could feel excluded from a genre that's so real—or supposed to be so real." She goes on to say she feels angry that LGBT fans have felt like country music doesn't welcome them. "That has always really pissed me off," she adds. "Because I love the genre so much, I felt, 'Well fine, maybe I'll just have an all-gay audience.'"
Kacey is currently on her Oh What A World: Tour in Europe.
Photo: Getty Images