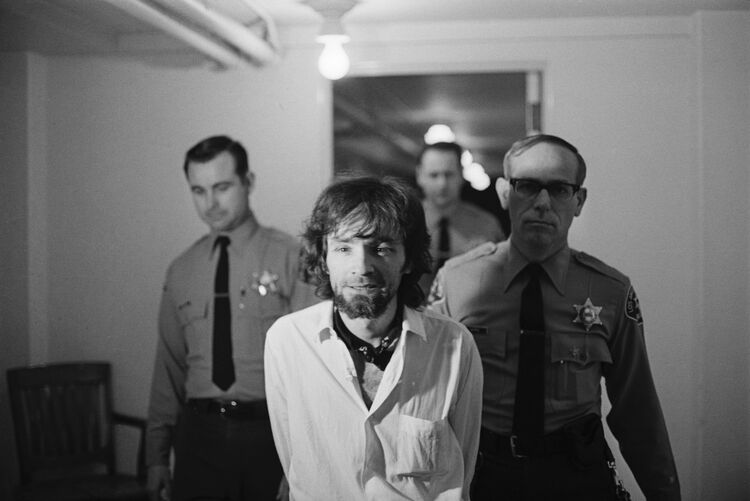 Charles Manson, the 1960s cult leader whose followers committed brutal murders across Los Angeles and shocked the world, died of natural causes in a Southern California hospital on Sunday. He was 83. Manson, whose deranged followers were dubbed the "Mansion Family," had been imprisoned for more than 45 years and was denied parole 12 times.
He was serving nine life sentences after being convicted of the infamous two-night killing spree that began at the home of actress Sharon Tate and her husband, director Roman Polanski, back in August 1969. Polanski was out of town at the time, but his wife--who was eight months' pregnant--was murdered.
So were several of her friends. CNN notes that at the end of the attack, the killers had taken the lives of seven people, inflicting 169 stab wounds and seven .22-caliber gunshot wounds. Manson and his followers were later linked to and convicted of two additional killings. The Manson Family's attacks were seen by many as a stark ending to the '60s "peace and love" era.
Source: CNN