#TRUTH Woman Goes Into Debt Attending Too Many Weddings!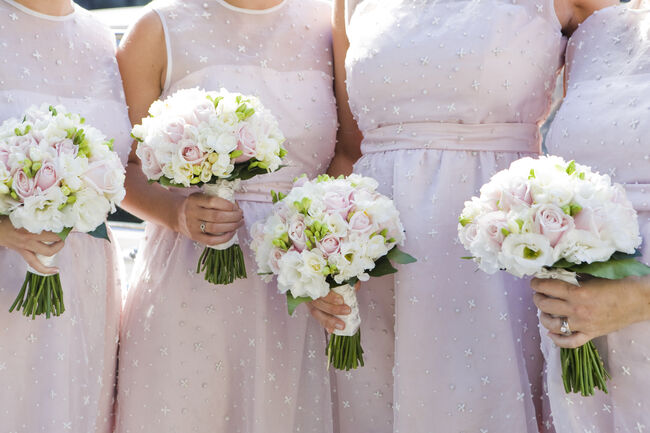 Anyone who's been to a wedding or two, or three knows it can put a huge dent in your wallet, but one women claims she actually went into debt because of all the affairs she had to attend.
Georgina Childs says that over a four-year period she attended 20 weddings and 12 bachelorette parties, which put her almost $3,000 in debt, forcing her to move back in with her parents. "I shudder when the invite arrives," she says. "I wish I could say no — but how do you tell your friends you just don't think their wedding is within your budget?"
Overall, Georgina says she spent about $9,250 on weddings and $3,980 on bachelorette parties, which comes out to $13,200. As for why it cost that much, Georgina says her money went to nice gifts, and hotel accommodations, especially for one wedding which was in Tuscany, and cost about $1,145 for flights, hotels, food and drink.
But it's not just attending. She was also a bridesmaid seven times and when she wasn't she usually had to buy a new dress for each bash since most of the same people attended the affairs. Not only that she used up 12 vacation days in order to go to these weddings.
In the end she realized "something had to give" so she moved back home. And it's not like things are going to die down anytime soon. While she says she is chipping away at her credit card debt, she already has two more weddings to attend and notes that only half of her friends are actually married. Plus, it's not like she doesn't enjoy weddings. As she puts it, "I just wish there wasn't the added pressure to be the perfect wedding guest."
Source: New York Post